The Enablers // Sticker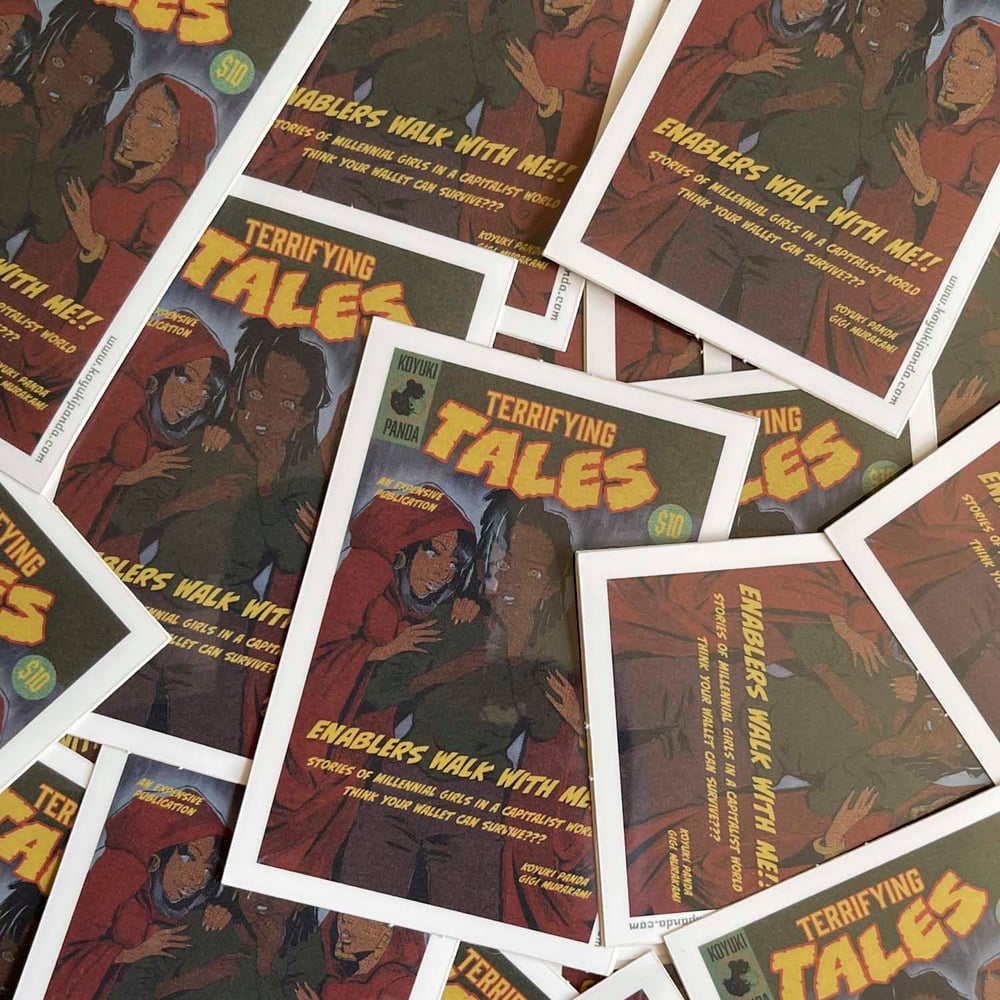 -D E S C R I P T I O N -
Are your friends likely to get to purchase things far outside of your budget? Or are you that friend? If so, you might be an Enabler! Treat yo self with an enablers sticker!
—-
RETURNS AND REFUNDS//
Returns and refunds are only accepted for apparel purchases. Requests for a return or refund on all other items will be treated as 'buyers remorse' and will not be accepted. In the event of damage due to postal delivery or for exceptional circumstances, please refer to my FAQ.
—-
Product illustrated and designed by Koyuki Panda (www.koyukipanda.com)