RESENTER // Chapter 1 [extended] (2022)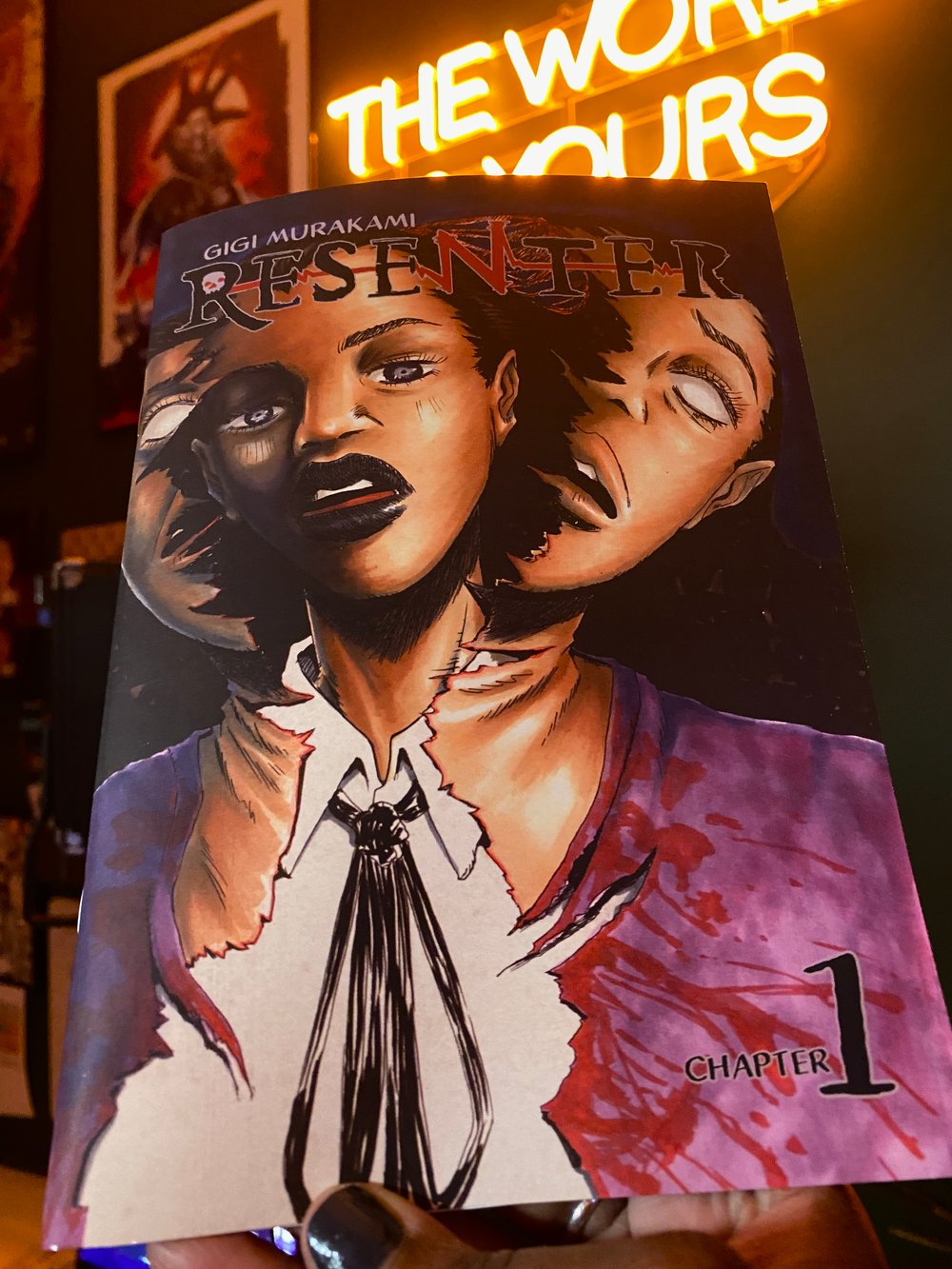 Is revenge necessary? What are the costs of vengeance and are they worth it? RESENTER explores these questions through Jackie, a young surgical fellow who is killed one night while at work. Upon her murder, she wakes up in a weird transitional space, where she meets a Ripper named Rhea, who presents Jackie with a tantalizing offer.
Own the physical first chapter of RESENTER now!
72 pages
PLUS bonus one-shot and art
Supernatural, Horror
size A5 ( 5.8"x8.3")