MisaxRem // Sticker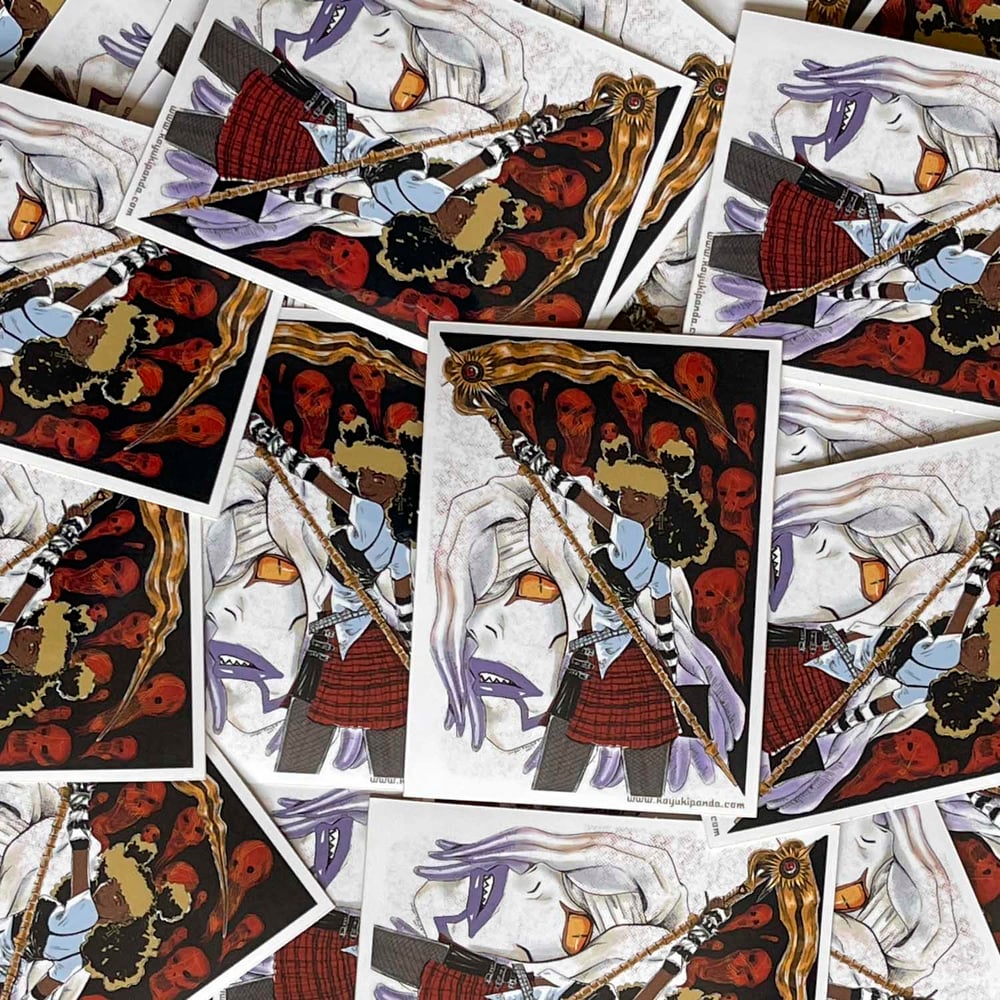 -D E S C R I P T I O N -
Original design by Koyuki Panda!
Let's hear it for MisaMisa--our favorite Alternative anime girl!
This MisaxRem piece comes as a massive thank you to The Kollective—Thanks so much everybody! -Gigi (Koyuki Panda)
Enjoy these MisaxRem stickers wherever you raise havoc! Sized at 2.3x3.1, with a glossy finish, these stickers are perfect for your tablet or sketchbook!
—-
RETURNS AND REFUNDS//
Returns and refunds are only accepted for apparel purchases. Requests for a return or refund on all other items will be treated as 'buyers remorse' and will not be accepted. In the event of damage due to postal delivery or for exceptional circumstances, please refer to my FAQ.
—-
Product illustrated and designed by Koyuki Panda (www.koyukipanda.com)