Black Women VS The World // Sticker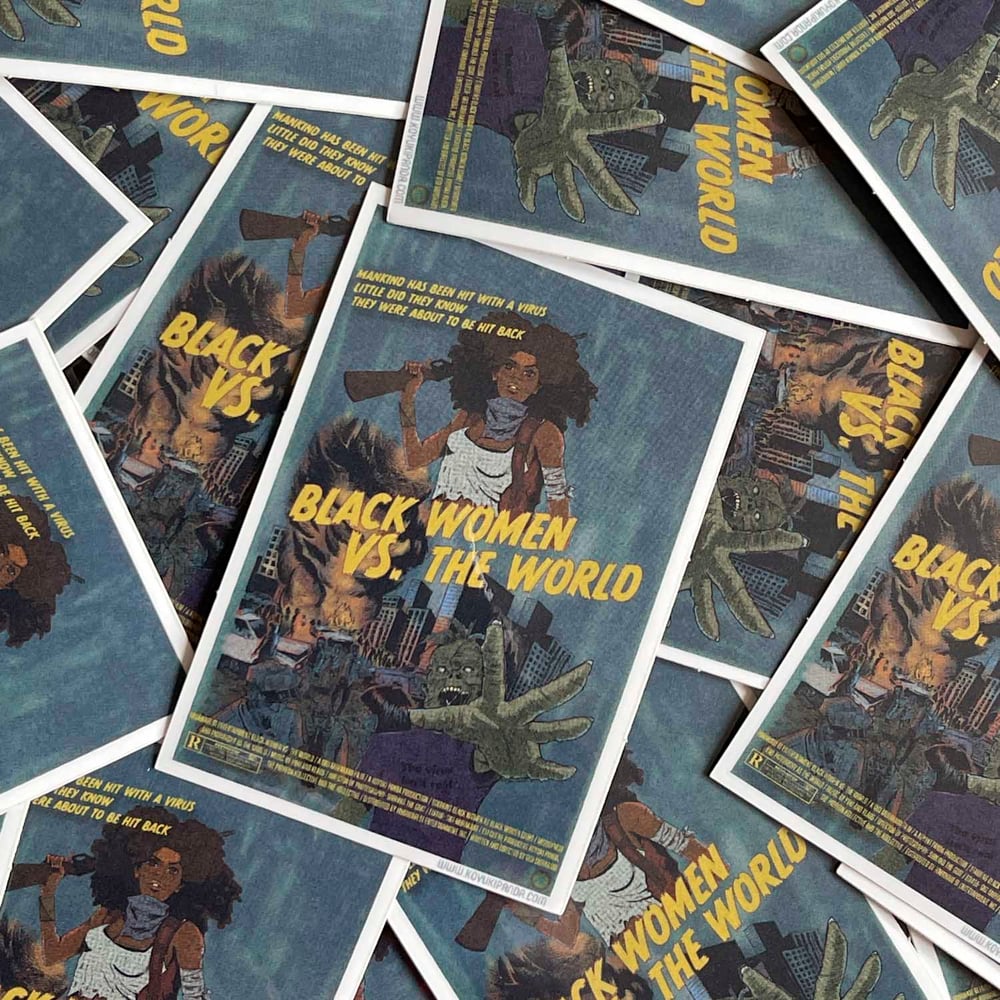 -D E S C R I P T I O N -
Original design by Koyuki Panda!
Mankind has been hit with a virus, little did they know, they were about to hit back!
A pocket sized print from yours truly! Sized at 2.3x3.1, with a glossy finish, these stickers are perfect for your tablet or sketchbook!
—-
RETURNS AND REFUNDS//
Returns and refunds are only accepted for apparel purchases. Requests for a return or refund on all other items will be treated as 'buyers remorse' and will not be accepted. In the event of damage due to postal delivery or for exceptional circumstances, please refer to my FAQ.
—-
Product illustrated and designed by Koyuki Panda (www.koyukipanda.com)