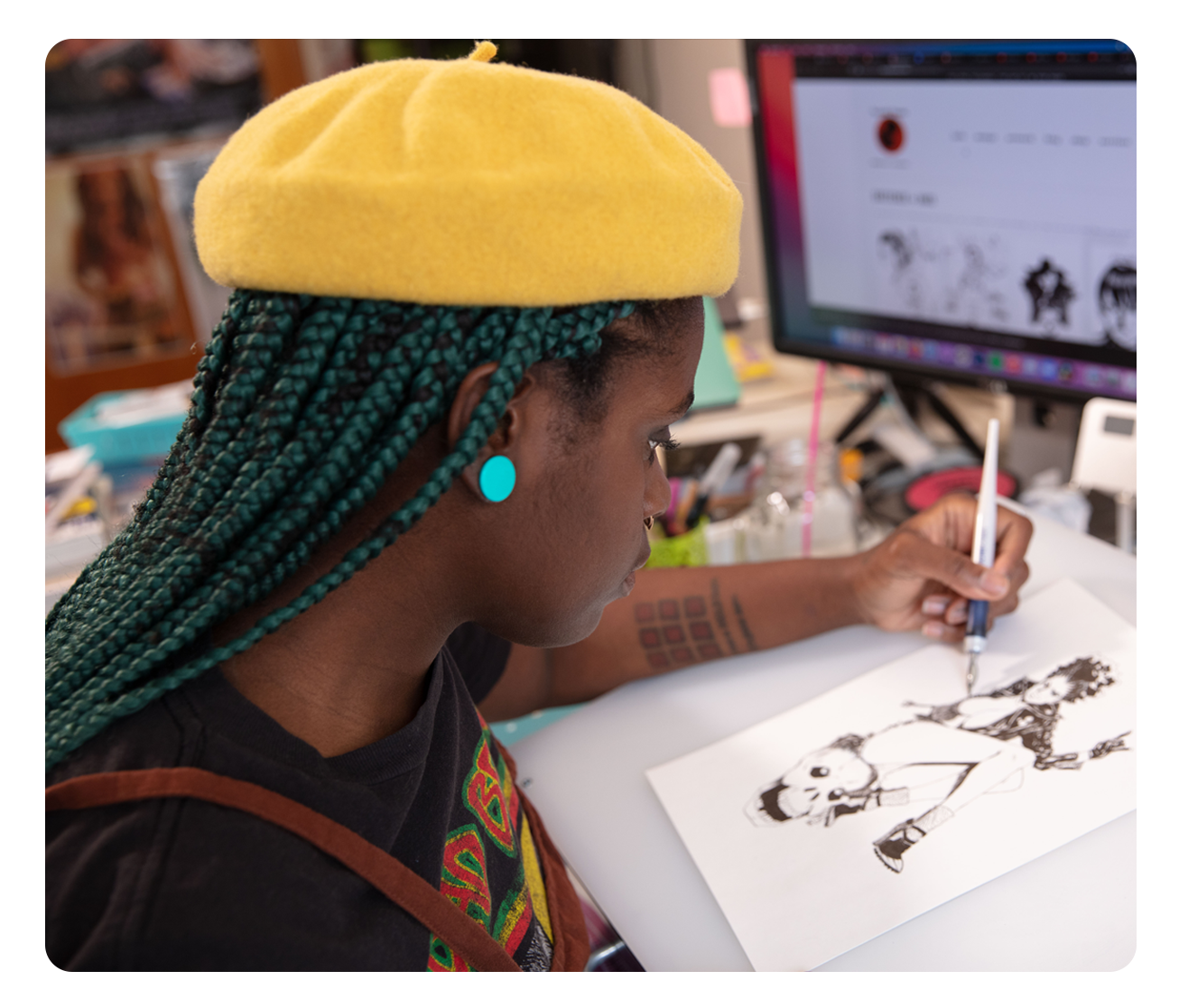 Gigi Murakami, also known as Koyuki Panda is an American freelance illustrator and manga (comic) creator. Her work blends Japanese manga art and vintage American comic and pulp aesthetics. She specializes in traditional ink and color illustrations, and manga art that focuses on dark, fantastical, and dramatic themes.
Gigi is heavily influenced by horror & science fiction media, pulp art, and vintage imagery, Japanese manga art masters, such as Katsuhiro Otomo, Kentaro Miura, and Junji Ito--her aim is to combine her tastes, beliefs, and personal experiences to produce thought-provoking, yet entertaining illustrations and manga.
In addition to developing her own manga projects and freelancing, Gigi is currently operating her online store and Twitch channel.
She currently resides in Brooklyn, NY with her husband Shinji, and their pet dog Yuki and cat Klaus.